{category.name}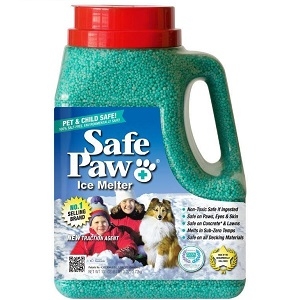 Gaia Enterprises Safe Paw® Ice Melter is 100% salt-free and is guaranteed pet and child safe (MSDS)! Safe Paw has been used and recommended with confidence for years by veterinarians, animal hospitals, groomers, shelters, and humane societies making it the #1 selling brand!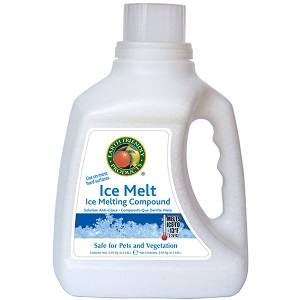 Manufacturer: Earth Friendly Products
Keep your sidewalks, driveways and paths safe during the winter with our Ice Melt. Pour it on to melt ice or to prevent dangerous ice formation. Plus, it's made with mineral-based power, so don't worry if your puppy gets a little on his paws!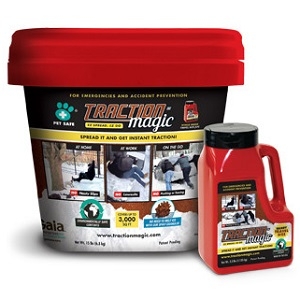 The use of ice melters does not solve the problem of the need to immediately cross icy or snowy surfaces. So, in 2012, Gaia Enterprise, Inc. undertook the task of developing a product that could be safely spread on any surface and would provide instant ice traction while being guaranteed safe to handle.After experimenting with thousands of ingredients, Gaia has applied for the patent on its traction agent, Traction Magic®.
Traction Magic® is the only traction agent that works instantly, It could be used when your car is stuck, when you need to walk on walkways, driveways or decks.